220 SQUADRON
(Last updated: 11.06.12 - Grenville Best)
The following are people I've met along the way with a close link to my research into 206 Squadron during WWII. They were in another Coastal Command Squadron: 220 Squadron during WWII, click their photograph for their story...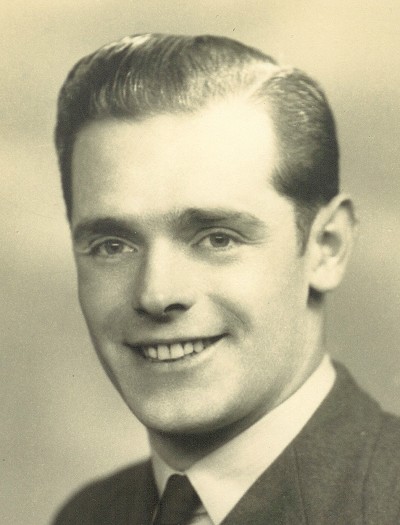 Grenville Best (Mar 2012)
Grenville Stuart Best
Wireless Op / Air Gunner
I was initially contacted in December 2009 by Stuart Best whose Dad Grenville flew with 220 Squadron during WWII. 220 Squadron were also a Coastal Command Squadron that shared a number of the common stations and activities with 206 Squadron. Stuart kept in touch and supplied the following information in 2012.
Grenville sadly passed away on the 27th December 2011 at the grand age of 92.
Grenville Best
Warrant Officer 1102617 RAFVR DFC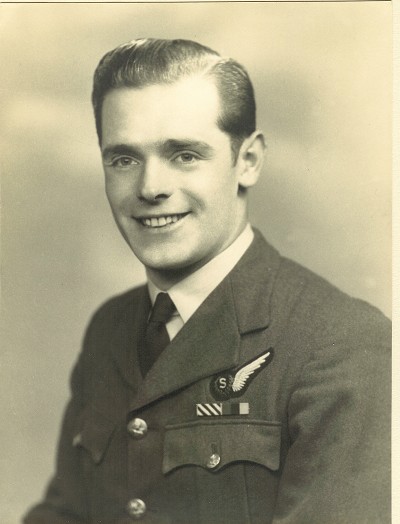 Here is a scan of one of Grenville's pay slips he received during his training, you can see he's Wireless Operator with rank of AC2.

Grenville Best Training
Gren is back row, far right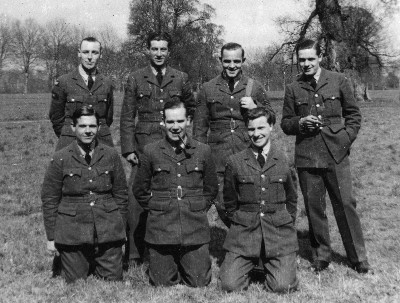 Grenville is back row 3rd from the right with everyone's signatures underneath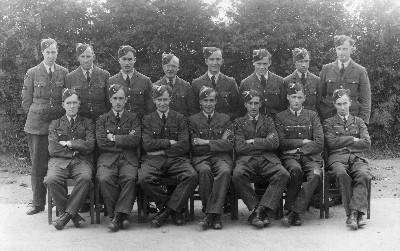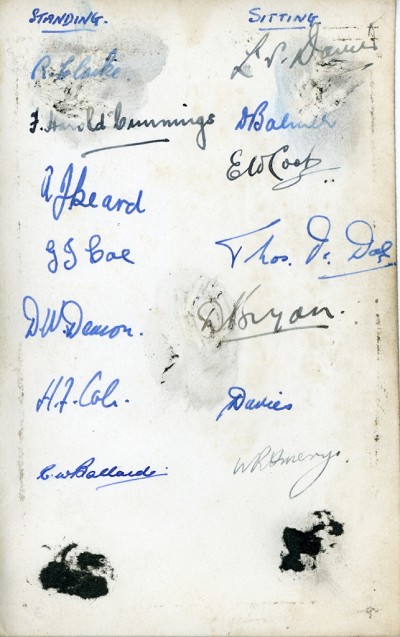 Gren and his good mate Chalky White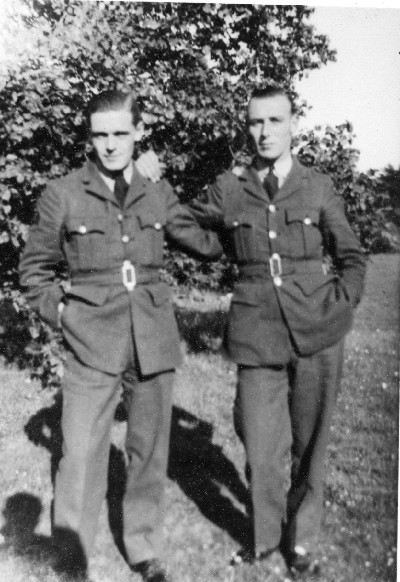 The following photographs are thought to have been taken on 26th June 1942 in Nutts Corner during the Kings visit.
Fortress Crew 1942
Grenville is 3rd in from the right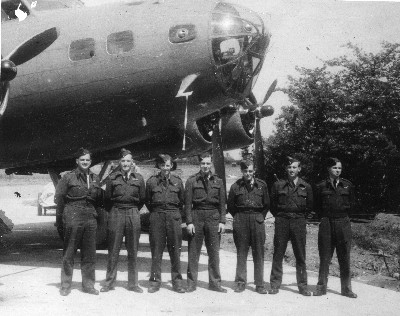 Grenville is the one hanging out of the door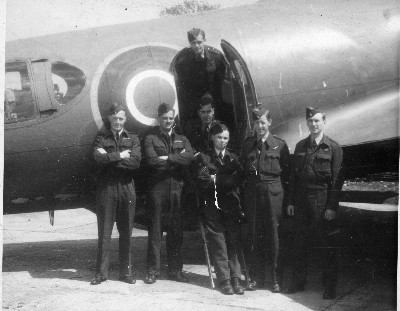 The DFC was awarded to Grenville for 3 submarine attacks and locating 67 torpedoed seamen as well as 660 hrs flying and 72 sorties over a 2 year period.
There is an archived record showing the attack on U-boat U-450 on the 6th June 1943 flying in Fortress IIA FL458 'A' flown by Grenville's pilot Flight Leuitenent Kenneth William John Tarrant 430209 RAFVR DFC. This information and the following photograph is courtesy of Robert Stitt.
220 Squadron Azores
Grenville is back row, 6th in from the left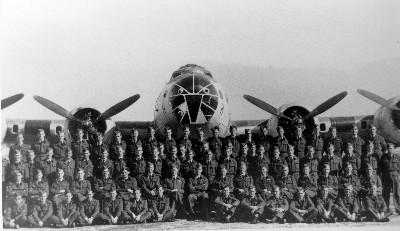 RAF records confirm the following once Grenville left 220 Squadron on the 15th March 1944:
Posted to 1674 Heavy Conversion Unit

Spent 6 months in 42 A/SR MCU: Marine Craft Unit No. 42

Posted to 524 Squadron: He spent a month in hospital, returning to 524 4 months later

Finished off in 280 Squadron