AVIATION ARTISTS
(Last updated: 21.02.09)
Alan Bass
On completion of the RAF Album I had put together for Margaret Bass (Gran), I was able to show various relatives on Margaret's side. One of these was my cousin Malcolm Bass who I got to see once or twice a year. After chatting away he mentioned about his dad starting to draw and paint aircraft such as Spitfires from World War II. Unbeknown to me he had mentioned my interest to his mum and dad, Alan and Jenny, and in August 2004 Alan Bass my uncle, presented me with an original painting of a Flying Fortress on my Wedding Day.
I would like to use this website to thank Alan for such a fantastic gift. It is something I'll treasure for the rest of my life.
Flying Fortress - Alan Bass (2004)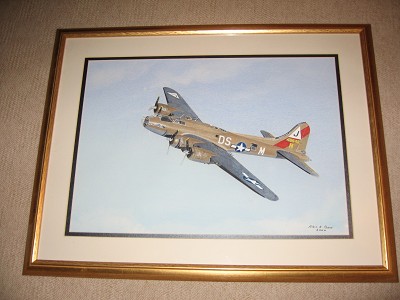 I was able to visit Alan in 2007, which sparked a conversation about painting the actual Flying Fortress that Ken flew on the 11th May 1943: FA702. Several months later I received a photograph of the completed painting which I can proudly host here, what a likeness!

Flying Fortress FA702 - Alan Bass (2008)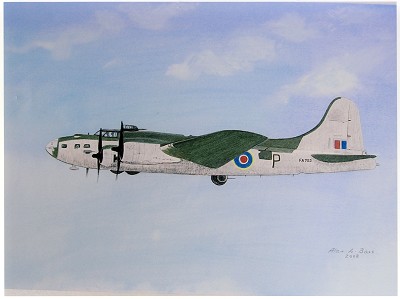 Flying Fortress FA702 (the original)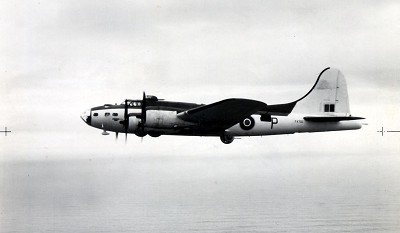 Mark Littlejohn
In October 2003 we took a trip down to Cornwall visiting St Merryn near St Eval. During a day trip to Falmouth we came across an artist shop, which was half a studio and half a deli! I got chatting away to a really pleasant chap who I now know was Mark Littlejohn. We chatted about my Granddad and the different aircraft he'd flown and Mark went through his completed paintings as well as his current projects.
In June 2006 I was on holiday again in Cornwall and took the opportunity to visit the studio again. Mark has managed to convert the whole shop into a combined studio and gallery and it looks fantastic. There are a large number of Aviation paintings and prints that look brilliant. Again I was able to have a chat with Mark and we recounted the last time I had popped in, I had been enquiring about commission prices for a Coastal Command Fortress. I'm pleased to say his business seems to be very successful. You can find Mark in Falmouth centre at 18 Killigrew Street. He also has a website containing lots of his work.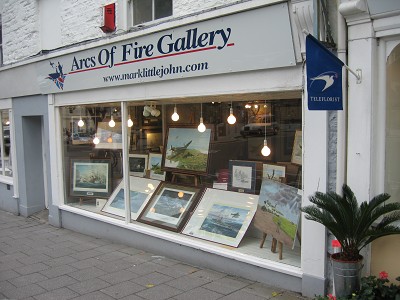 1/144 SCALE DIORAMA
I have the planes and buildings and I'm ready to go. The planes that I've collected to date are as follows:
4 x Boeing B-17 Flying Fortress (Coastal Command)

2 x Avro Lancasters (Coastal Command)

1 x Lockheed Hudson

4 x Hurricanes

4 x Spitfires

Diorama in progress...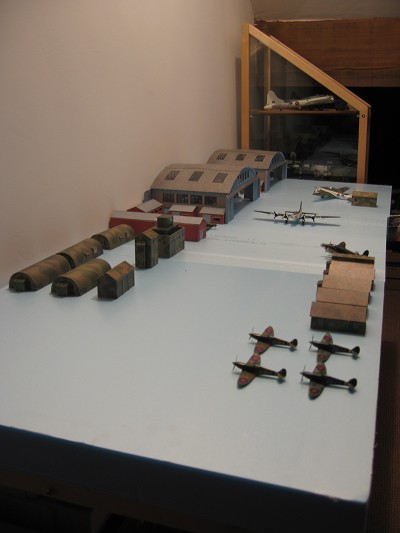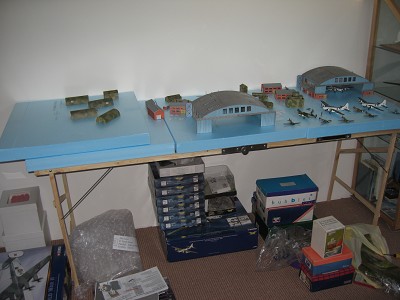 I have a couple of Coastal Command 1:72 scale aircraft. The 2 I have so far are the Flying Fortress and the Liberator.
Flying Fortress