WIRELESS OPERATOR / AIR GUNNERS Part: IV
(Last updated: 04.04.12 - William Milligan)
Here's the fourth list of WWII 206 Squadron WOp/AG's, click their photograph for their story...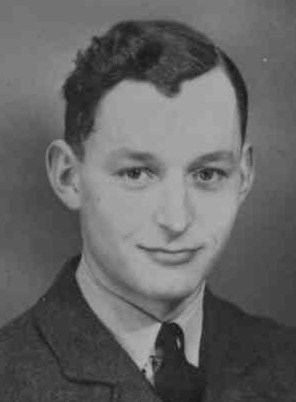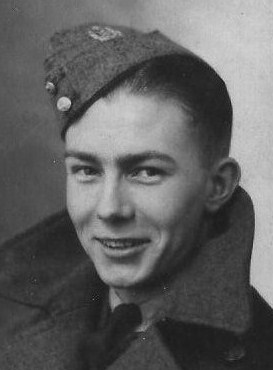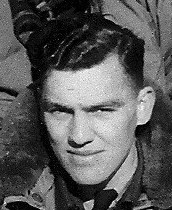 Douglas Smith by Kara Whiteman (Sep 2010)


Joe Peet by Sue Brown (Nov 2010)


William Milligan by Christine Boyd (Feb 2012)
Douglas Smith
Rank: Sergeant
Number: 755923
Joined 206: 25/02/1940
Flew with Ken:
0 times


Born: 11/10/1920
Died: 01/07/1941
In August 2010 Kara Whiteman left a message on the Guest Book about her great uncle Douglas Smith who had flown with 206 Squadron during WWII as a Wireless Operator / Air Gunner.
There is a very close link to Pilot John Bendix, his story can be found in the 'Pilots: Part II' section of the 'Memoirs'.
Douglas Harry Smith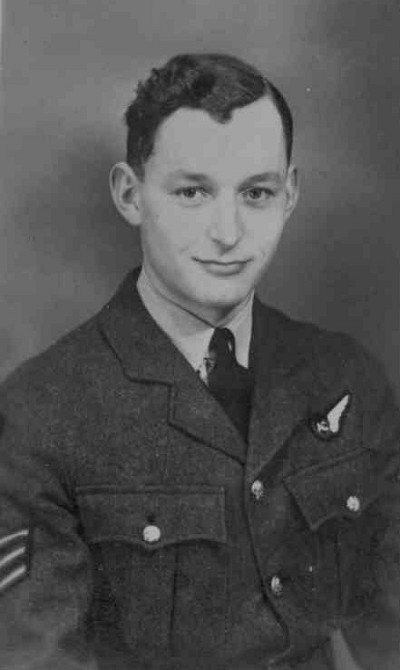 Douglas was born in Great Warley, Brentwood in Essex. His father was Harry Smith and his mother was Annie-May (nee Luckett). He never knew his father as Harry died on the 14th November 1920. Douglas was the youngest of five, he had 2 brothers, Cyril (RAF) and William (Army) and 2 sisters, Susie and Joan.
Kara supplied Douglas' Service Record which details the following:
21/08/1939 - Enlisted

02/09/1939 - Joined RAFVR at Coventry

27/10/1939 - Moved to Waddington

08/01/1940 - Continued training at HQ RC Pool, 16 OTU, 10 TU

21/07/1940 - Admitted to Westminster Hospital for a week

02/11/1940 - Promoted to Temporary Sergeant

25/02/1941 - Joined 206 Squadron

01/07/1941 - Killed in Action
Douglas Smith was part of John Bendix crew on a fateful flight on the 1st July 1941. They were based at St Eval and had taken off at 13:30 on a cross over patrol in Hudson AE609 'U'. As they failed to return they were classified as missing in action. The crew members were as follows:
P/O John Bendix

P/O Ian Maxwell Strachan (aged 23)

Sgt Douglas Harry Smith (aged 20)

Sgt John Fulford Smith
Since the war ended it has come to light that Douglas and the crew were shot down by a German Luftwaffe Pilot, Major Wilhelm Schmitter.
Official 206 Squadron Archived Record

Pilot P/O John Bendix St Eval Dedication Book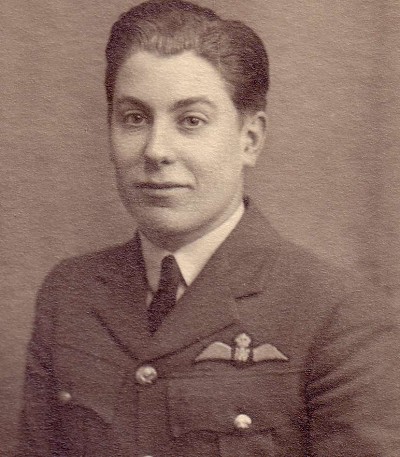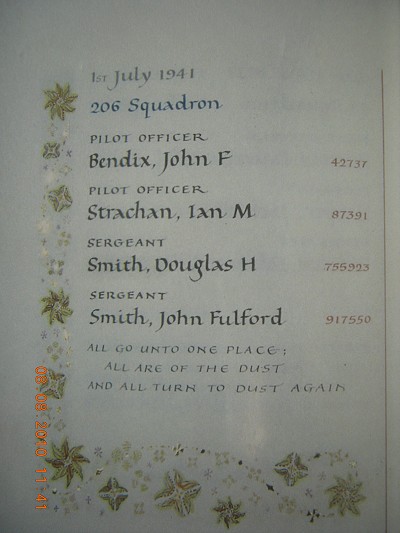 German Luftwaffe Fighter Pilot
Wilhelm Schmitter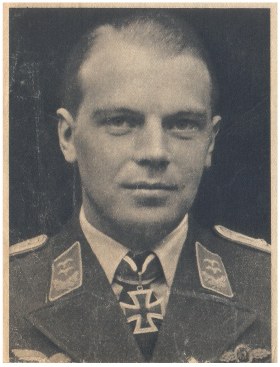 Douglas Smith's RAF Scroll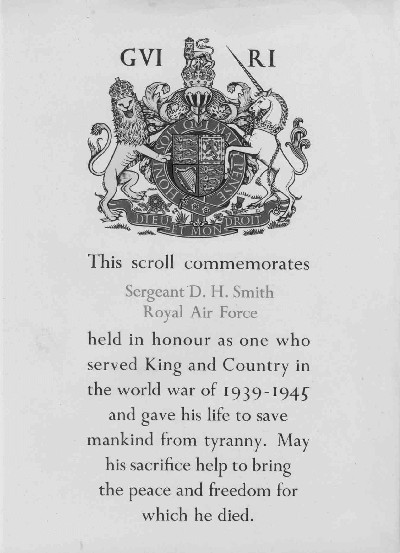 As Ken (Grandad) joined the Squadron on 10.08.1941 he missed Douglas by just over a month.
Joe Peet

Rank: Warrant Officer
Number: 1198656
Joined 206: 01/10/1941
Flew with Ken:
0 times


Born: 29/10/1920
Died: 19/12/1985
In November 2010 Sue Brown left a message on the Guest Book about her father Joe Peet who had flown with 206 Squadron during WWII. Sue supplied the following information and photographs.

Joe signed up to the RAF voluntary reserve and served from the 19th October 1940 when he was just 19, through to the 14th March 1946. During this time he served with 206 Squadron and was a prisoner of war in Germany after surviving the third 1,000 bomber raid over Bremen in June 1942.
Joe Peet
Blackpool
November 1940 (Aged 20)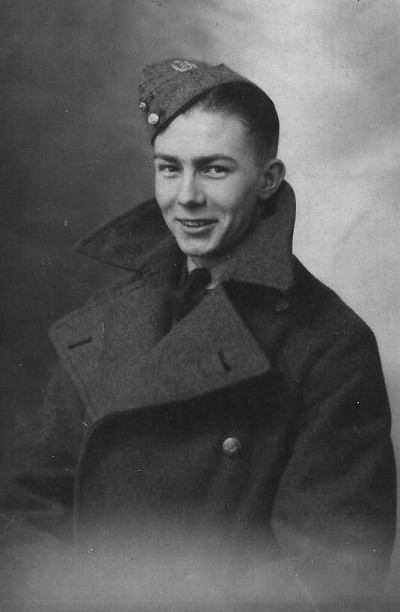 RAF Service and Release certificate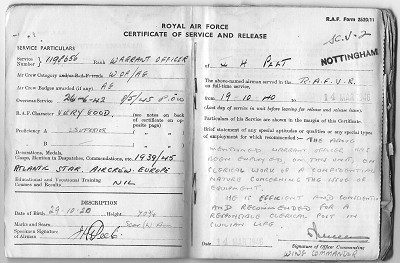 Prior to joining 206 Squadron, Joe like many others came through the O.T.U at Silloth. Joe is one of 4 people we know on this Silloth photograph that was provided by Ted Nelson whose story is in 'Wireless Ops: Part III', it also contains Richard Thomas whose story is in 'Wireless Ops: Part I'.
O.T.U Silloth
August 1941
Top Row - Ted Nelson - 1st on left
Middle Row - Joe Peet - 1st on left
Bottom Row - Brian Spencer - 4th on left, Richard Thomas - 1st on right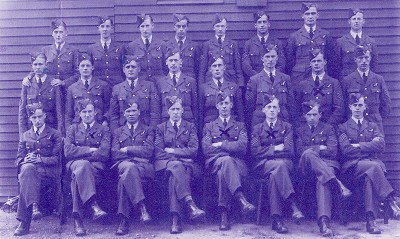 Joe and Doris' Wedding Day
27th September 1941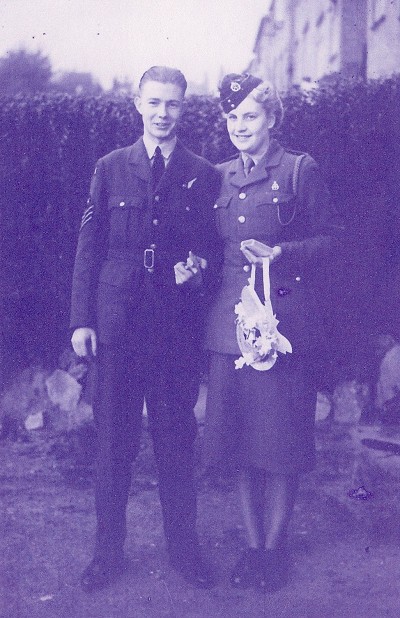 Third 1,000 Bomber Raid - 25th June 1942
Joe was in 206 Squadron and part of Hudson crew when the Third 1,000 Bomber Raid over Bremen took place. They are likely to have been attacked as only two of the crew survived, Joe was one of those and survived by parachuting out of the plane over Germany. The details of that operation are as follows:
Lockheed Hudson AM606 'M' took off at 23:15 with 5 crew:
Sgt K.D Wright - Pilot

P/O D.T.W Phillips

Sgt R.W Payze

Sgt J.H Peet (survived as a POW)

Sgt J.W Speed (survived as a POW)
There is a close link to my Grandad Ken Bass as he was one of twelve Hudson pilots on that raid, Joe's crew are listed as the second crew within the 206 Squadron archive with Ken's crew listed as the third crew, just underneath.
Full details of the raid can be found within the 'F/Lt Ken Bass' section within the '1942' sub section.
206 Squadron Archive - 25th June 1942
Missing in Action - 25th June 1942
Letter - 8th July 1942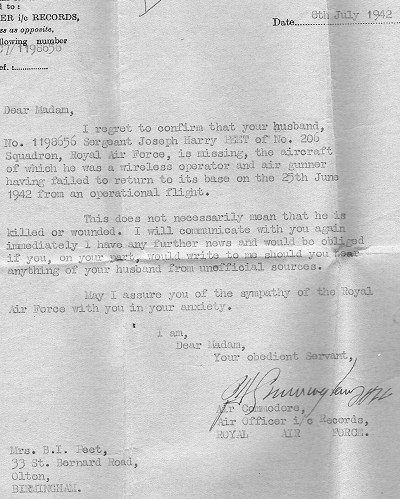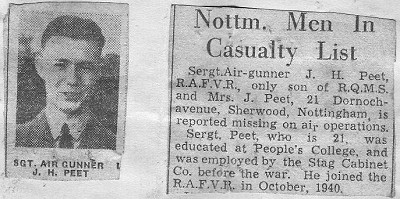 Joe's wife was sent the following telegram which was followed up by an official letter confirming that he was alive but wounded and had been captured by the Germans on the 26th June which was the day after the Bremen raid. Joe was a POW from the 26th June 1942 to 8th May 1945.
Prisoner of War
Telegram - 30th July 1942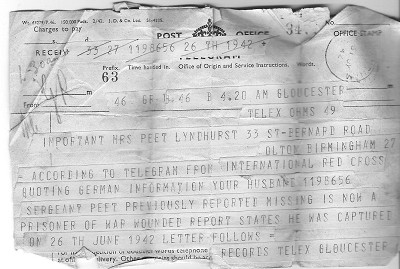 Post War
Joe was a member of the Caterpillar Club which was a club for those whose lives had been saved by a parachute.
Caterpillar Club Member
Prior to joining the RAF, Joe had a job at The Stag Cabinet Furniture Company in Nottingham. He returned there after being de-mobbed and worked there until he retired.

Joe's marriage to Doris ended in 1948 and he later remarried to Elizabeth. Sadly she died in 1963 and then Joe married Mary in 1964, they had 2 children, David and Sue.

Sadly Joe developed cancer and died aged 65 on the 19th December 1985, Sue was just 16 years old when he passed away.
Joe in the late 60's Joe and Sue in 1985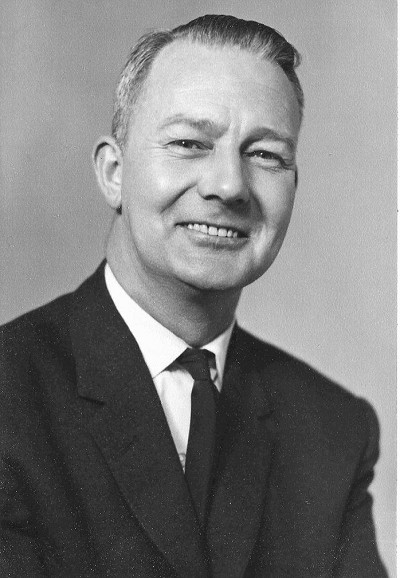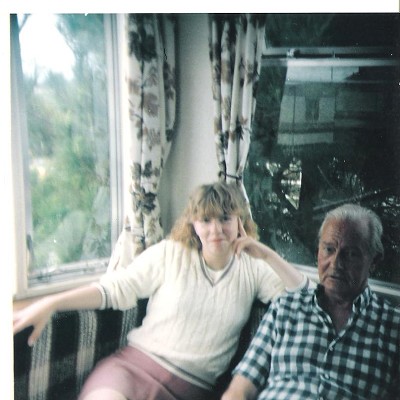 William Milligan
Rank: Flying Officer
Number: unknown
Joined 206: ??/??/194?
Flew with Ken:
0 times


Born: 19/05/1923
Died: 08/04/1945
In July 2011 Christine Boyd sent me an email about her second cousin William Charles Milligan who was known as Bill. He had flown with 206 Squadron during WWII as a Wireless Operator / Air Gunner.
There is a direct link with another WOp/AG Memoir on this website: George Ellison, his story can be found in WOp/AG Part III.
Christine provided me with the following write up about Bill and she identified him in this photograph from within George Ellison's story.
William Charles Milligan
19 May 1923 - 8 April 1945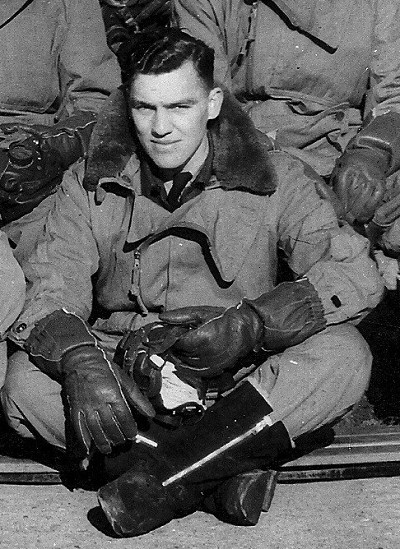 The Final Mission of Bill Milligan
Flying Officer William (Bill) Milligan of Guilford, NSW Australia and his crew took off in a Liberator bomber KK259 from a submarine Strafe over the Kattegat in Denmark on April 8th 1945.
The aircraft belonged to RAF 206 Squadron. Coastal Command and was coded PQ-F T/O 20:20 Leuchars. OP Anti submarine patrol.
Three Liberators were on patrol this night, one attacked a German convoy 30km northeast of Skagen, possibly one ship was hit but the plane could not carry out more attacks due to heavy shooting from the escort vessels. KK259 may have tried to attack the same convoy.
At 04:25 F/LT (Pilot) B.L. Howell reported that his plane was damaged. All contact with plane ceased after that report. The body of F/O (Bomb Aimer) John Adam Heatlie was found at Spirbakken, Denmark and he was buried in Kviberg Cemetery at Gothenburg. One of the gunners Sgt George Arthur Ellison was found on the beach at Marstrand in Sweden.
Flight Officer William Charles Milligan 21 was a former apprentice of Cumberland Newspapers LTD, enlisting with the R.A.A.F on 20 June 1942. Bill was the son of William Thomas Alexander Milligan and Alma Pretoria Milligan, of Guilford, New South Wales, Australia.
For Bill the final and fatal mission need never have happen, due to grounding he insisted on going through with the job, because as an expert on radar the operation would be his last chance to impart more knowledge to his men.
In a letter to Bill's parents dated 17th April 1946 Wing Commander J.P. Selby Commanding Officer of the squadron said.
"It may be some small comfort to you to know that I and the whole Squadron considered Bill Milligan to be outstanding radar and wireless Officer. Recently he had been flying with other crews as an instructor on training flights, this job he did exceedingly well.
"The 206 Squadron Costal Command includes members from all other Dominions and I can assure you how much we feel his loss and his gallant sacrifice so far from home, in the common cause"
To those of us who worked side by side with young, keen, always cheerful Bill Milligan, the news of his death has brought a deep sense of personal loss
F/O Milligan is commemorated on the Runnymede Memorial, among more than 20,000 airmen who have no known graves.
In March 1996 a 7 ½ tonne load of parts from the wreck was caught in a trawl and brought to Skagen. When steel wires had been cut away the following items were found: A radio receiver, two main landing gears, three 0.50 calibre machine guns and pieces from a parachute as well as some heavily corroded parts of the wing. The landing gears form this find are now at Hjallerup Museum, Denmark.
This website is established to commemorate the Allied and German flyers that flew over Denmark and surrounding seas during the Second World War and in some case lost their lives. Some of the airmen came down in Denmark, but quite a few were washed ashore on the Danish coast having crashed into the sea.