NAVIGATORS: Part II
(Last updated: 08.02.13 - George Topliff)
Here's the second list of WWII 206 Squadron Navigators, click on their photograph for their story...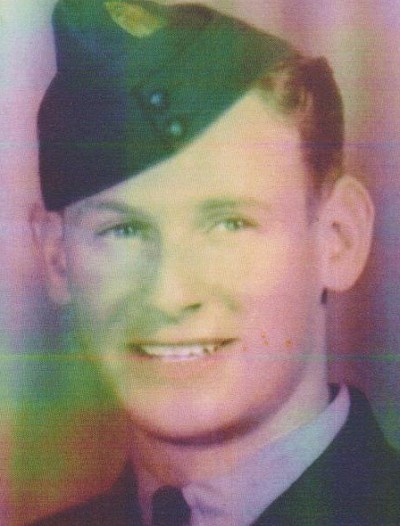 George Topliff by Anne Topliff (Dec 2012)
George Topliff
Rank: Pilot Officer
Number: Aus 419396
Joined 206: ??/??/194?
Flew with Ken:
0 times


Born: 02/07/1924
Died: 21/04/1945
Links to other Memoirs
Nicodeme Guilonard: 'Pilots: Part III' section
I found out about George Henry Topliff when researching information on Pilot Nicodeme Guilonard.
I had spotted a Memoir to George on the 'Find a Grave' website where Anne Topliff had recorded the following information and photographs. George was Anne's husband's uncle.
George Henry Topliff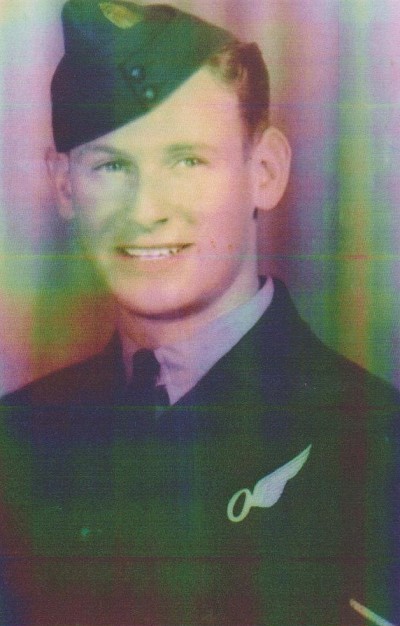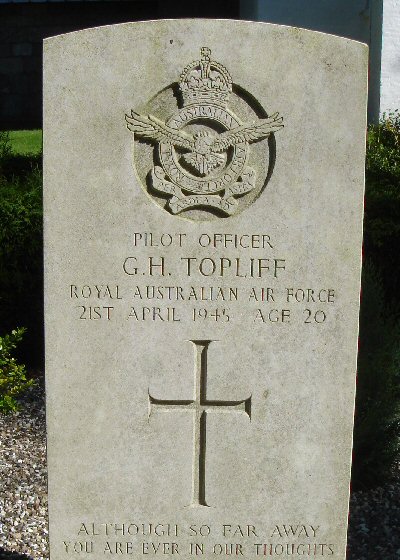 "George Topliff died in an air crash on 20th April 1945. His plane was shot down by a German fighter.
He was a Navigator of RAF 206 Squadron Coastal Command with the code PQ-N, leaving RAF Leuchars in Scotland earlier that day. The plane was a Liberator B-24, marked KH-410.
He used to live in Carnegie, Victoria and enrolled only 2 weeks after his 18th birthday. He was trained in Canada and became an Officer in March 1943.
George's body was found in the forest in 1947, and along with the rest of his crew, he was buried in Aarestrup Churchyard. In his speech the priest said "they gave us the best they had. They died as unknown friends. They gave us a day to use."
Note: Son of James and Ethel Maude Topliff, of Carnegi, Victoria, Australia.
Buriel: Aarestrup, Copenhagan, Hovedstaden, Denmark"
Guilonard's Liberator crew comprised of the following on that operation:
Lt Cmdr N Guilonard (147167) Pilot

F/O A.R.T Smith (NZ 4214135) 2nd Pilot

P/O G.H Topliff (Aus 419396) Navigator

F/O A.J Harding (153317) Navigator

F/O W.T.H Gale (190271) Flight Engineer

W/O G.C.K Long (1319712) AG

W/O W.W Spencer (R 110774) WOp/AG

W/O T.K Theaker (R 132255) AG

W/O K Emery (1076591) AG

F/S F.R Orritt (1432826) WOp Mechanic
Many thanks to Ann Jordan who is the daughter of Kenneth Emery who was part of the same crew. Ann supplied the following photographs in December 2012 and Anne Topliff was able to identify George in each of them.
Guilonard's Liberator Crew
George is standing 3rd from the left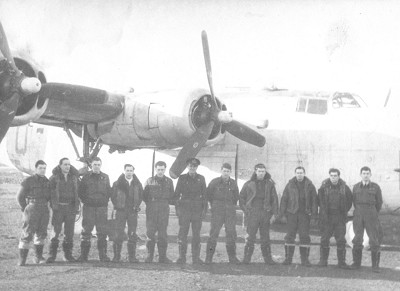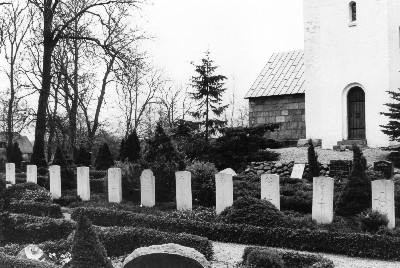 George is 5th from the right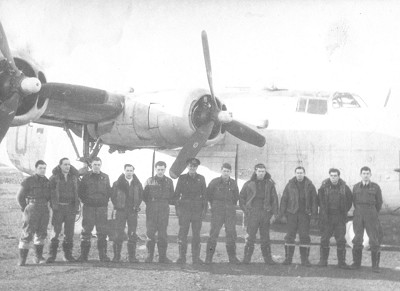 George is 5th from the left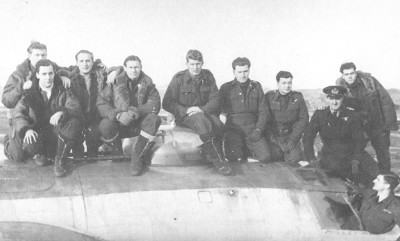 I'd also like to thank Anne Topliff for allowing me to use her information and photographs. Here are 2 more including George's medals. George is the one on the right.