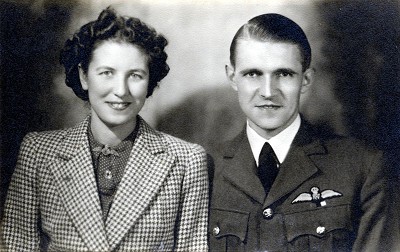 January '19
"206 Associaton" page updated linking to the new FB group
May '15
'Memoirs' page updated with new information & photo's on:
Jim Glazebrook in 'Pilots: Part II' (

existing

)
PEOPLE I MET ON THE WAY - RIP
5th May 2014 - Richard Thomas

- WOP/AG on Hudsons & Fortresses 1941/44 - 206 Wireless Operator / Air Gunner during WWII & a good friend

8th Feb 2014 - Jim Glazebrook

- Pilot on Fortresses & Liberators 1943/45 - 206 Pilot during WWII & a great friend, who in his own words has "Gone Home". He passed away peacefully at 4am on 8th February 2014, I for one will really miss him. X

15th Feb 2012 - Ted Nelson

- WOp /AG on Hudson's and Fortresses & a good friend
Background
The inspiration for the creation of this website came in 2005, some three and a half years after I had started researching my Grandad's RAF history. In 2002 I had already created an archive log of his time in World War II (photo below). This website has been created by on the basis of that log along with updated information and my Grandad's RAF Log-book.
I'm always looking to add to the site so please read through this Home Page before delving on through the rest of it as it's here that the scene is set...
Acknowledgements
This Website is dedicated to Margaret Bass (Peggy - My Gran) and is to honour the life of Kenneth Burdett Bass (Ken - My Grandad).

I never knew Ken as he passed away 8 months before I was born so it gives me great pleasure finding out even the smallest of details. It concentrates on the contribution Ken made to his country during World War II and gives account of his time, aircraft, friends and exploits whilst serving in the Royal Air Force.
Firstly and most importantly I would like to thank Margaret (Gran) for all the pictures, memories and input she has put into this collection, albeit without knowing it the majority of the time! The number of times I called around or telephoned to discretely extract more information must have nearly given the game away, but it has been invaluable. The Imperial War Museum and the Royal Air Force Museum Cosford have made both interesting day trips and aided in some of the content. I must also mention the Internet which has been a brilliant resource, contributing a huge amount of information, from details on the 206 Squadron to maps and photographs of Prince Edward Island in Canada. Finally I would like to thank my wife Alison for her on-going patience and for joining me on numerous museum visits.
John Lowe
5th April 2006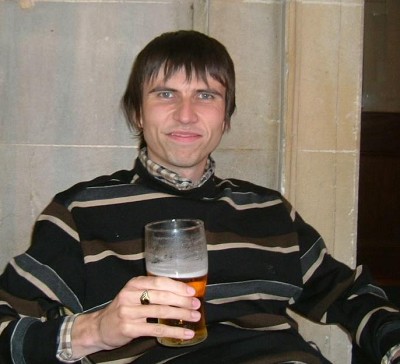 I hope this website gives you an insight, help or information on something you are interested in. I would love to hear from you regarding the content, the people or just in general, just go to the Contact Us page