F/LT KEN BASS

(Last updated: 08.09.10)
My Grandad F/Lt Kenneth Burdett Bass. Ken was born in January 1916 and was the elder brother to Howard. Ken met his wife Margaret in 1939 and they were married in the middle of the war in September 1942.
They had 2 children and 4 grand children of which I am the eldest. He sadly passed away in January 1976 just 9 months before I was born.
The dropdown menu above contains pages on the following:
Crews: Hudsons, Fortresses and Liberators
Career: Promotions, Badges and Medals
Aircraft Flown: Photographs of the actual aircrafts flown
Aircraft Overview: Summary of all aircraft flown
Timeline: Ken's WWII activities from 1939 to Post War
Margaret & Ken Bass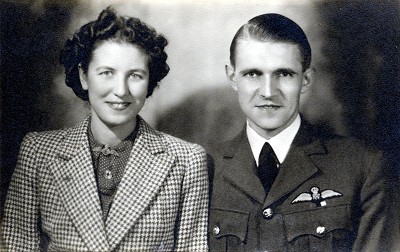 Service Number: 133020

Jan 1916 - Jan 1976